Do you love earning cashback with Slickdeals and want to give your friends the ability to earn cashback? All you have to do is share your referral link with your friends via Facebook, Twitter, or send them an email. It's that easy!
How it Works
Navigate to the "Refer a Friend" button which can be found under the Cashback navigation header. If you do not see the Refer a Friend button in your navigation, that means you are not part of our Beta testing for this program.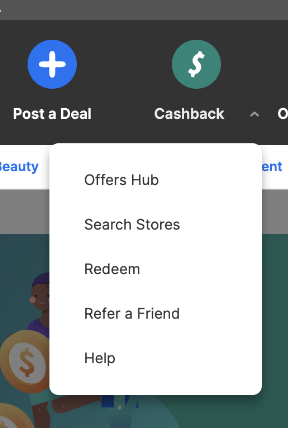 In order to qualify for the referral bonus, you will need to make sure you and your friend complete all of the required tasks listed below:
Invite your friends through your unique referral link or email (Cashback Reward users can refer up to 5 people for a total of 5,000 Points)

Your friends install the Extension, sign up for Cashback Rewards & spend $25+ on eligible transactions in the first 90 days (This can be completed in multiple transactions (for example, a friend can make a $10 transaction and then another $15 transaction to earn the 1,000 Point bonus)


You each get 1,000 Points, redeemable for $10 in either PayPal credit or gift cards (Referral Bonus points will be visible in each user's Redemption Portal under Cashback Activity once the transaction(s) have been approved. Approval can typically take up to 90 days but will vary by retailer)


Monitor Your Referral Activity
You will be able to monitor all of your referrals from the Refer a Friend page. This will track the number of referral sign-ups, successful referrals, and pending referral reward points.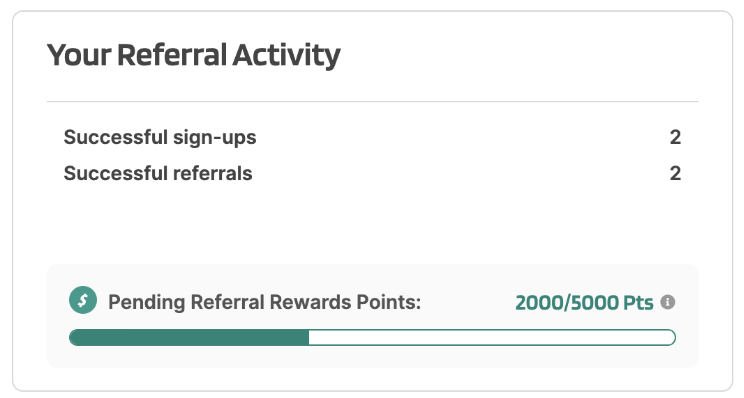 Successful sign-ups: Your friend has completed the Cashback Rewards Enrollment

Successful referrals: Your friend has satisfied the requirements for both you and your friend to earn 1,000 Points
You can view additional program terms here, but please do not hesitate to contact our Cashback Rewards team if you have any questions.